The Great Welsh Charcoal Company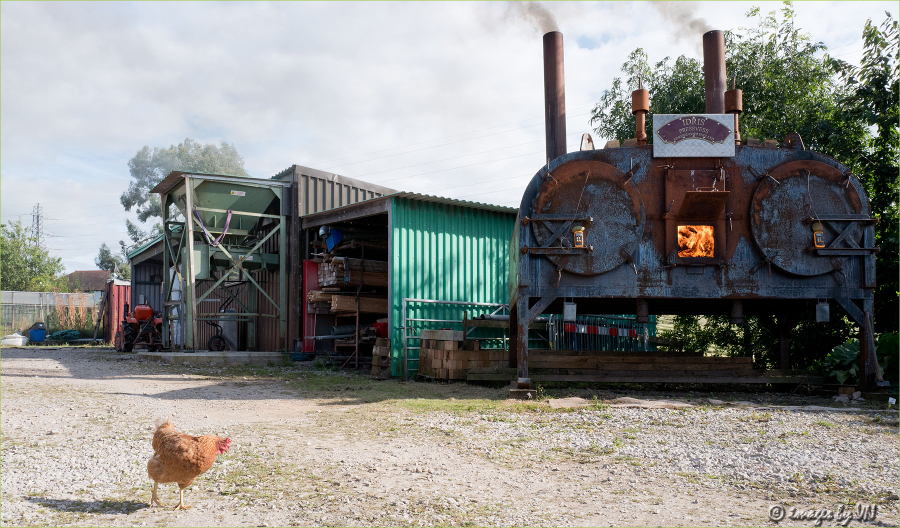 Based on a smallholding in the industrial heart of North East Wales, here at The Great Welsh Charcoal Company, we pride ourselves on striving for a sustainable lifestyle in any endeavor we undertake.
On the farm, we produce organic pork [from Oxford Sandy & Black and Pietrain pigs] , eggs from our free-range hens, honey from our several hives and a range of organic fruit & veg.
The household also benefits from a solid fuel heating system integrated with solar hot water panels and electricity from it's 10kW of Photo-Voltaic panels.
Our story so far...
Our original business was an environmental, Health and Safety consultancy and whilst delivering some environmental training at a local manufacturing company, it was observed that a wood-mill across the road had several large waste containers outside with what seemed to look like single species offcuts/rejects from their mill.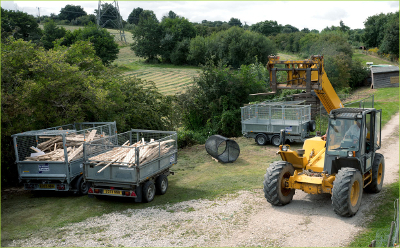 Further enquiry revealed that the wood in question was indeed kiln dried birch, destined for an energy-from-waste plant and was mixed in with other combustibles. After some contractual discussion, a service level agreement was established to secure a continued supply of this waste.
Most of the wood waste the mill produces is FSC certified and it's close to our smallholding, so the 'energy miles' to convert from wood to charcoal are less than 10 miles per day.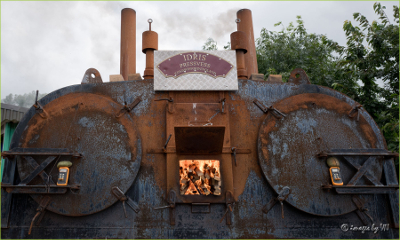 After several months of trials a process to convert the wood waste into charcoal was established and 'IDRIS' was born from a factory in Kingswinford. We couldn't give our retort [the correct name for a charcoal production vessel] any other name than 'Idris', being in Wales and fire involved [Those who remember Ivor the Engine from their childhood will indeed fondly relate to this name]

Idris now produces consistent, high quality hardwood charcoal that's uniform in size [there's no HUGE chunks of charcoal and tiny bits] and therefore burns evenly with high heat and is very easy to light. All of this comes from the wood waste - so what was waste is now a useable product, all done within a parish boundary [well almost]
Let us fill you in on the good bits!
Our Charcoal is:
NOT IMPORTED - Produced by us, smallholders in North Wales
LOW CARBON OPTION - Re-Uses waste wood, so no extra trees felled
ETHICALLY PRODUCED - Free from rainforest, tropical hardwood & Child Labour
NO CHEMICALS - Will not taint your food or leave a bad taste in your mouth!
EASY TO LIGHT - Burns quickly, easily and evenly (instructions on every bag!)
How it's Made
Where to buy