Charcoal Production - Our 6 Stage Process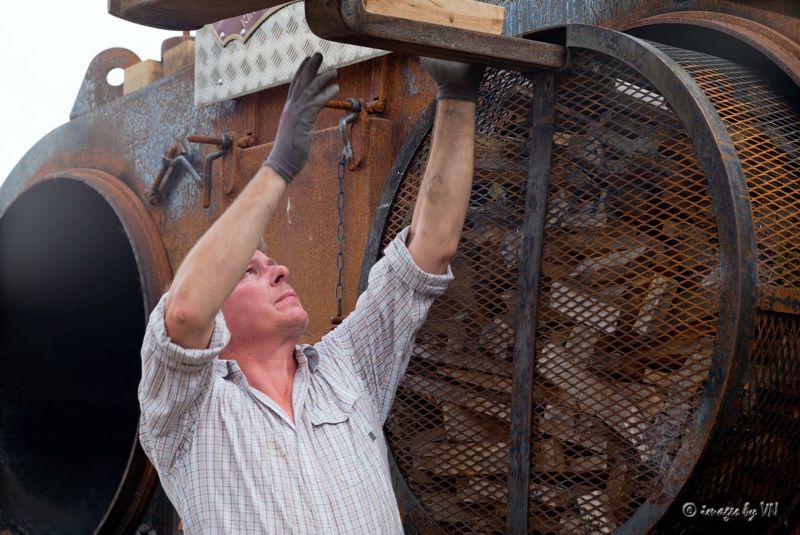 Wood waste is charged into the two retort chambers and the doors are closed & sealed.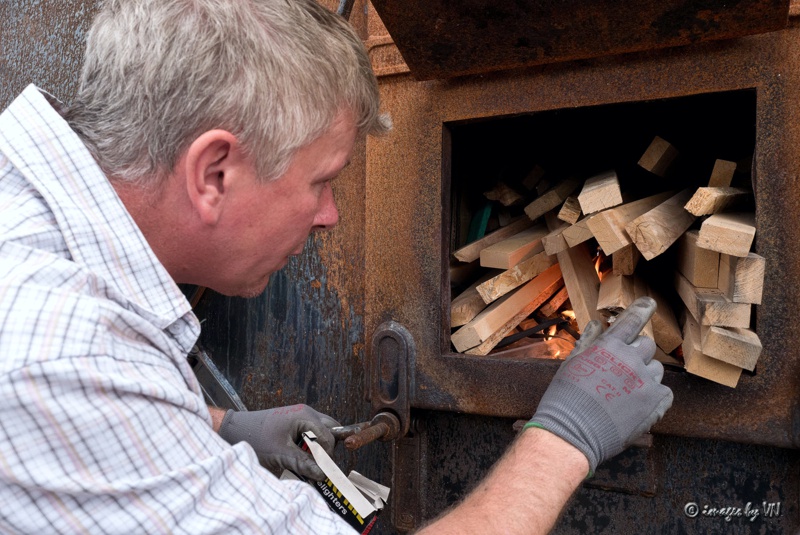 The center firebox is lit and temperature displays are attached to the chambers to measure what's going on inside.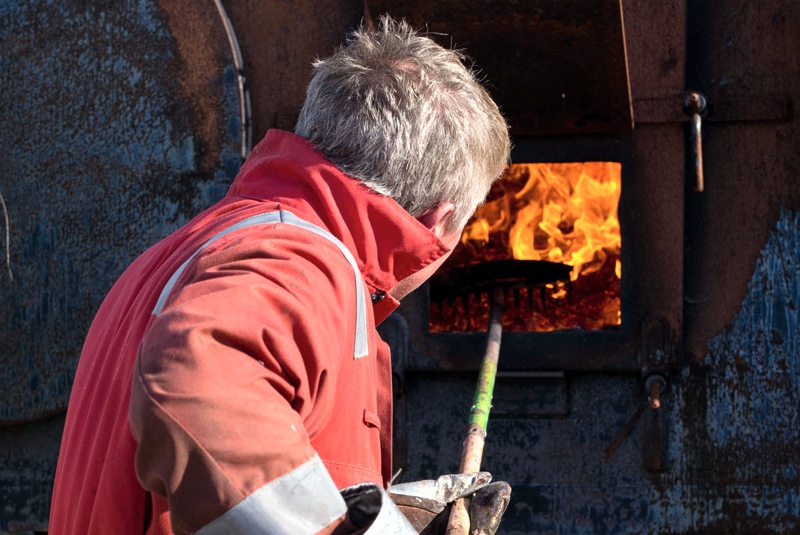 Fuel continues to be added into the firebox and chamber temperature is monitored to ensure it's rising at the correct rate. As temperature continues to rise, the wood trapped inside the chambers starts to give off woodgas which is diverted back into the firebox, which then ignites, providing it's own energy to continue the conversion process.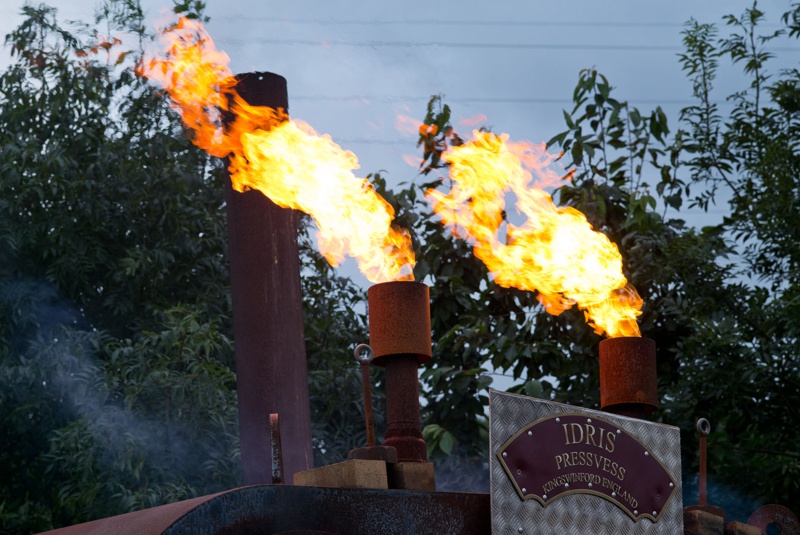 The self-gassing process needs to be controlled to stop overheating and at a critical part of the cycle, the flare-stacks are lit for a short while to reduce chamber temperature.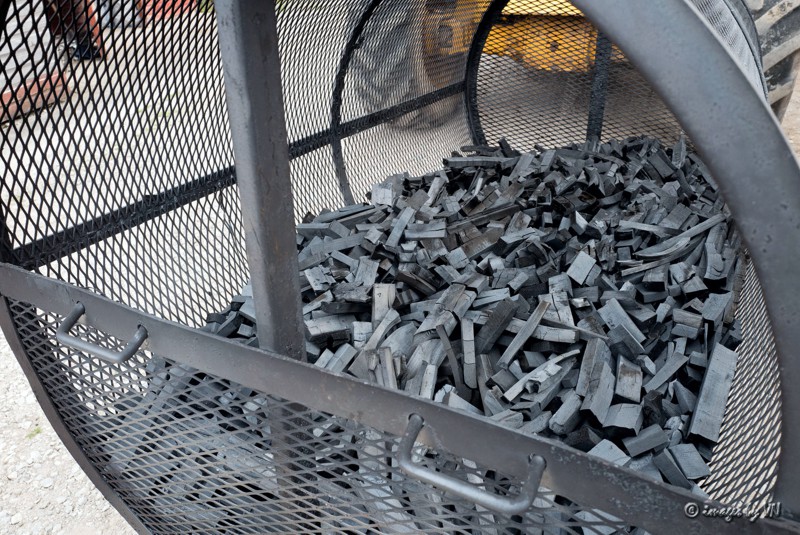 After 24 hours, the doors to Idris are opened and pure charcoal is harvested for the bagging process. As you can see, there's a lot less in there than the day before..! It's about a 4:1 reduction ratio.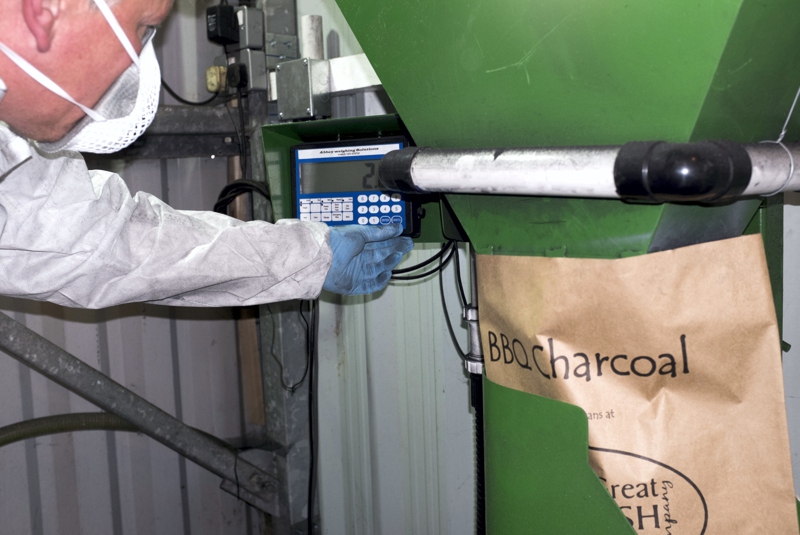 The harvested charcoal is then loaded into a hopper and bagging system to dose the product into paper sacks for the retail sector or simply bulk packed for the industrial customer.